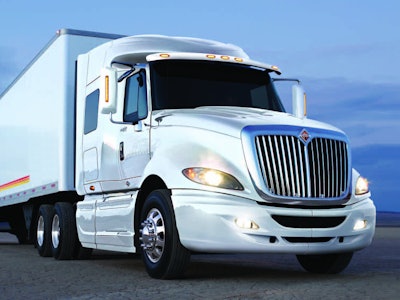 Navistar International said Thursday the company hopes to pay a fine as part of a settlement with the U.S. Securities and Exchange Commission (SEC) that could finalize an investigation by the agency over the departure of former chief executive Dan Ustain and the company's doomed exhaust gas recirculation strategy.
Steven Covey, Navistar's senior vice president and general counsel, said on an earnings call his company and the SEC have reached an agreement, but could not elaborate because it has not yet been finalized.
"We have reached agreement with the staff of the SEC that will end their investigation, and we are fully accrued in the financial statements that you're looking at for the fourth quarter for the amount that we've agreed to pay," Covey says. "And beyond that we're not making any announcement right now. We will when the agreement is finalized."
The financially embattled truck and engine maker said in September it had received a Wells notice from the U.S. Securities and Exchange Commission (SEC). A Wells notice is a letter sent by the SEC when it plans to bring an enforcement action against a person or company.
The SEC is investigating Navistar and Ustian's alleged violations of disclosure and transparency of financial statement regulations, but the company has also come under fire over Environmental Protection Agency (EPA) certifications and disclosures related to Ustian's departure three years ago. Subpoenas over the EPA matter date back to 2012 as the agency looks into whether the Navistar misrepresented its efforts to earn EPA certification for its engines.