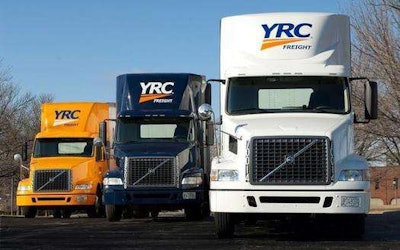 YRC Freight has announced the addition of senior executives from Con-way Freight and FedEx Freight to its leadership team.
Chet Richardson, a former Con-way Freight executive, has been named YRC's Vice President of Transportation. Richardson has 31 years of experience in the less-than-truckload industry.
Paul Lorensen will lead YRC's central divisions operations as Division Vice President. He comes to YRC from Con-way with 31 years of industry experience. Lorensen most recently served as Con-way's Central Area Vice President of Operations.
Don Hinkle has been named the new Vice President of Equipment Services for YRC. He spent the last 13 years with FedEx Freight where he held numerous officer positions. He has more than 23 years of experience in terminal operations and fleet maintenance.
YRC also named Tim Haitz for the Senior Vice President of Sales and Marketing position. Haitz has been with YRC for 30 years and has served in numerous sales roles.