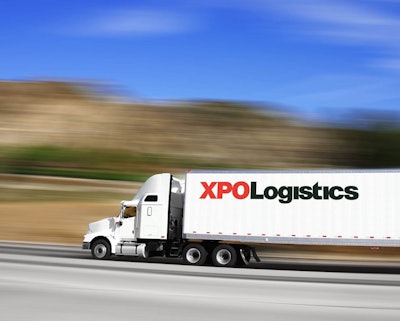 XPO Logistics (No. 12 on the CCJ Top 250), who recently purchased Con-way Inc. (No. 6), is suing less-than-truckload competitor YRC Worldwide (No. 4) over the hiring of several XPO executives and, XPO accuses, stealing confidential company information.
In its lawsuit, XPO alleges YRC deliberately "targeted and raided" XPO employees in key executive and sales roles as a means to access the carrier's "most valuable trade secrets."
YRC responded to XPO's claims Monday, calling the allegations "meritless."
"There is no substance to the claims made by XPO against YRC Freight in its lawsuit," YRC said in a statement via email. "We will vigorously defend against these meritless allegations presented by a competitor that has chosen to invoke the legal process in an attempt to thwart the progress being made by YRC Freight in service to its customers. We are fortunate to have created a culture which has attracted many industry professionals who want to work with proven leadership. We welcome them as part of our 20,000 YRC Freight team members who are champions of safety and customer service."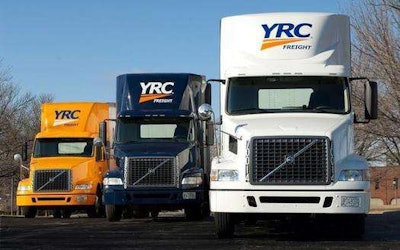 The lawsuit stems from the transition of two of XPO's highest-ranking corporate officers, Paul Lorensen and Robert "Chet" Richardson, who were recently announced as hired by YRC. Lorensen worked most recently as Vice President of Operations, Central Area for XPO, and he was hired as Vice President of Central Division Operations for YRC. Richardson worked as Vice President of Line-Haul for XPO and was named Vice President of Transportation for YRC.
Richardson and Lorensen both had "nearly unfettered access" to XPO's sensitive and proprietary information, the company states, including but not limited to "customer information; financial information such as pricing, costs, profit, loss and forecasts; and strategic information such as business and acquisition plans," the complaint states.
XPO says Richardson and Lorensen were part of a steering committee that worked with consultants McKinsey and Company on a project to help differentiate the company from its LTL competitors, including strategies specifically designed to compete against YRC, XPO claims.
XPO alleges Lorensen and Richardson turned in their letters of resignation the business day following the issuance of the McKinsey report.
XPO, in its complaint, said Lorensen and Richardson both resigned from the company "without prior notice" on Nov. 9 and then took roles at YRC that are "nearly identical" to their roles at XPO.
YRC engaged the two in employment negotiations "well in advance" of their resignations, XPO claims.
YRC allegedly offered Lorensen his position no later than Sept. 19, which he "informally agreed to accept." But YRC then agreed to delay its offer from Oct. 6 to Nov. 3, XPO alleges in its complaint, after XPO's acquisition of Con-way was complete. The delay gave Lorensen access to XPO's "most valuable competitive strategies in the LTL market," the complaint claims.
Further, the complaint alleges YRC, with the help of Lorensen, targeted Richardson because of "his special access to and knowledge of XPO Freight's trade secrets, including but not limited to three proprietary freight organization models, and his relationships with the inside and outside IT personnel who had helped develop them."
Other employees named in the lawsuit were sales and operations executives.