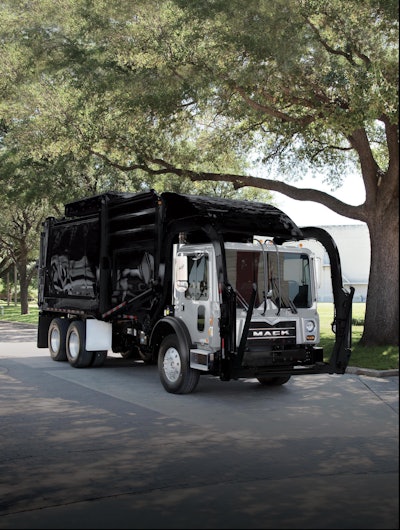 Mack announced Tuesday its continued telematics push, making GuardDog Connect standard in all Mack TerraPro cabover models equipped with a Mack MP engine.
GuardDog Connect has been standard on the Pinnacle, Granite and Titan models since 2013, and was made standard on TerraPro concrete pump chassis last year.
GuardDog Connect is Mack's proactive diagnostic and repair planning system. It monitors fault codes that could potentially shut down a truck or lead to an unplanned visit to the dealer.
Stephen Roy, president of Mack Trucks North America, says GuardDog Connect enables quick diagnosis of issues, proactive scheduling for repairs and confirmation that needed parts are in stock and ready to install, all while the truck is still on the job.