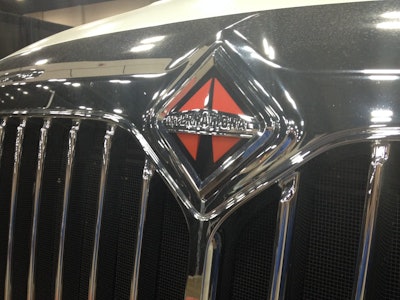 Stock analysts, trade media and former executives have long speculated Navistar International's future (I did it last month … kind of), and with truck orders two months into an expected downturn from last year – and stoked by Volkswagen's admission it wants to be a global player in commercial trucking – that speculation has only intensified.
Navistar has recently seen partnerships with Ford and Caterpillar come undone, with the latter signaling CAT's exit from the business entirely.
Last year Navistar agreed to build trucks for General Motors' re-entry into the medium-duty vocational market, and Navistar CEO Troy Clarke says more OEM-to-OEM relationships could be forged on the horizon as the company's Drive to Deliver turnaround plan enters the homestretch.
"Everything we're doing today just makes us a better partner," he told Reuters in an interview published Wednesday night. "Everything we do is just making a better company that performs well."
"We have the opportunity to do more of those kinds of things in the event we continue to remain a standalone company," Clarke added. "On the other hand, there are companies out there that could use our ability to do that kind of stuff to grow their footprint in North America."
In partnering with Navistar, General Motors essentially conceded that Navistar builds a better commercial cab and frame better than GM ever did.
Clarke has his sights set on 2016 as the year Navistar returns to profitability after being financially battered on the heels of a doomed exhaust gas recirculation strategy and ballooned warranty expenses, but the truck market has softened.
Last month, 17,900 Class 8 trucks were ordered according to ACT Research, down 43 percent year-over-year and down 2 percent from January.
A bright spot is the medium-duty market, which is expected to see growth this year. That's also part of the business Navistar has honed its attention, having launched the company's first new model in six years in January and announcing a boost to engine options just this week.
With or without Volkswagen, Iveco or whoever else, 2016 will be an important time for Navistar.