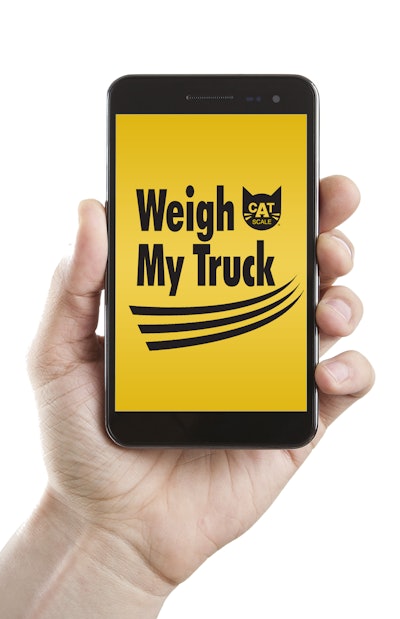 CAT Scale Company has added the Comdata Card to the available payment methods for the Weigh My Truck app, the company announced Thursday.
The Weigh My Truck app allows drivers to weigh their truck and pay for the transaction all from their smartphone. Drivers can weigh and get the weights displayed on their phone without leaving the cab. The app will also email a copy of the scale ticket to up to five email addresses. Drivers can still pick up a hard copy of the scale ticket at the fuel desk if they need one.
"We understand how valuable time is to a driver," said Delia Meier, senior vice president of CAT Scale Company. "Use of the Weigh My Truck app has proven to have a significant and positive impact on the driver's time. Having the Comdata Card available for payment within the app opens it up to an even greater number of CAT Scale customers, while still providing the fleets with confidence that their required controls and limits are in place."
More information about the new Weigh My Truck app can be found here. Weigh My Truck is available on the Google Play Store and also the Apple App Store.