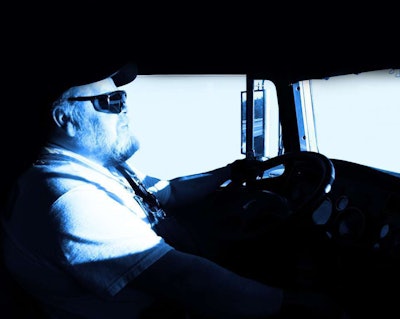 The Federal Motor Carrier Safety Administration is set to publish Monday, March 7, a proposed rule that, if made final, would implement a required core curriculum for new truck drivers receiving their CDL and require them to receive 30 hours of behind-the-wheel training before being issued a CDL.
The rule would take place three years after its final publication in the Federal Register, which will come after the agency takes public comment for 60 days on the proposal and makes any changes to the rule based on that feedback. The proposal then would have to be approved by the DOT and the White House's Office of Management and Budget before being published. The three-year countdown to its implementation would begin then.
The proposal unveiled Friday, March 4, by FMCSA, in addition to the core curriculum and behind-the-wheel requirements, seeks to establish a registry of FMCSA-approved driver training providers. FMCSA's rule outlines minimum qualifications related to instructors, testing, training vehicles and more that the agency will use to approve training providers for the registry.
The agency is accepting public comment on the rule for 60 days, starting Monday. Visit regulations.gov then and serach for docket number FMCSA-2007–27748 to see the rule and to file a comment.
The rule will apply to all drivers required to complete a CDL skills test to obtain a CDL and to those upgrading their license from Class B to Class A.
The core curriculum for those seeking a Class A license is broken down into two categories: Theory and actual driving time.
The theoretical component includes required training on basic vehicle instruments and controls, basic operation of a vehicle, how to perform a vehicle inspection, controlling a vehicle under various road and traffic conditions, how to shift and back a vehicle, hours of service, handling cargo, crash procedures, fatigue awareness, vehicle maintenance and violations, trip planning and more.
The driving time component of the rule requires operators to spend at least 30 hours behind the wheel before receiving a CDL, with at least 10 of those hours spent on a driving range. How the other 20 hours are received will be determined by the training providers, but the rule does stipulate that drivers must drive at least 10 of them on a public road or take 10 public road trips of no less than 50 minutes each.
CCJ will have more on the rule and its requirements in the coming weeks.