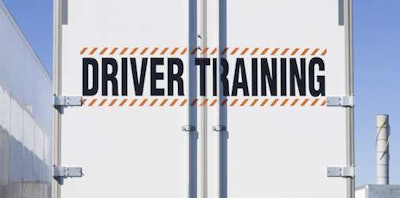 The American Trucking Associations has voiced both support and concern for the Entry-Level Driver Training proposed rule published March 7 by the Federal Motor Carrier Safety Administration.
ATA said in an informal statement it generally supports the rule, but questions certain aspects of it. "ATA is concerned that an arbitrary requirement centered on behind- the-wheel training hours distracts from a more important focus on performance and safety outcomes," the group's statement says.
ATA added it has emphasized the ability to safely operate a commercial vehicle is more important than the number of hours of instruction or practice a new driver receives.
The Commercial Vehicle Training Association says it fully supports the rule. CVTA says it believes the rule will "improve safety and properly focuses on actual demonstrated outcomes while also maintaining accountability and oversight of training providers."
The Owner-Operator Independent Drivers Association says it sees the rule as a positive step forward, but is taking extra time to read through and analyze the rule before commenting further.
The proposed rule, if made final, would implement a required core training curriculum for prospective truck drivers before they receive their CDL. The curriculum will include at least 30 hours of behind-the-wheel training before being issued a CDL.
The agency is taking public comment on the proposal for 90 days. For more information on the proposed rule and to learn how to comment, see CCJ's coverage here.