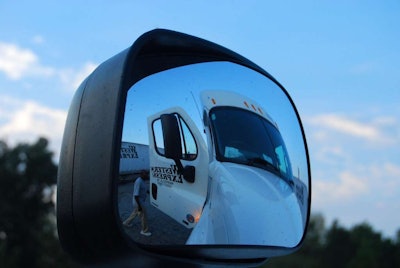 It's unclear whether he meant all trucks or just some trucks, but speaking this weekend, presidential hopeful Sen. Bernie Sanders, running as a Democrat, told a crowd of supporters the U.S. could do "incredible things" like building a rail system to "take trucks off the roads" if he's elected president.
The video clip that surfaced this weekend offered little context on the matter, other than he couched it in terms of energy efficiency; the line about removing trucks from U.S. roadways came just after he said the U.S. should work to make buildings more energy efficient.
Take a listen for yourself:
What do you think of Sanders' comment? Drop a line below. CCJ sister site Overdrive has more on Sanders' remarks in its Overdrive Extra blog — available at this link.