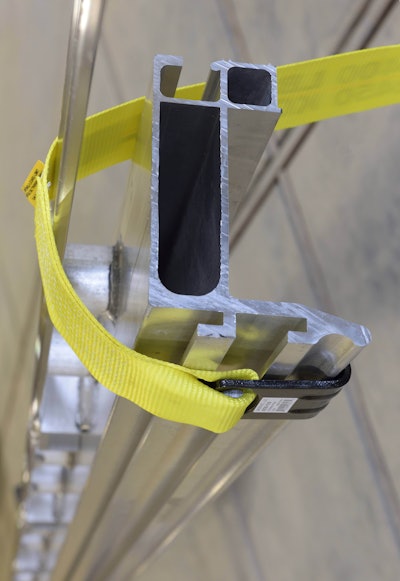 East Manufacturing introduced Thursday at the Mid-America Trucking Show in Louisville, Ky. an integrated extruded aluminum side-rail system to accommodate a Double-L winch with flat-hook straps for cargo securement.
Available on both sides of the East Beast or Beast II flatbed trailer, the flat hook tie downs are interchangeable, allowing torque to be applied evenly to stabilize the load. Each tie down is movable so it can be positioned exactly where needed to firmly secure the cargo. Once the flat hook is engaged, the unique design of the rail holds the hook in place while you put tension on the strap. The East design allows you to use and source Double-L winches wherever you find cargo securement accessories.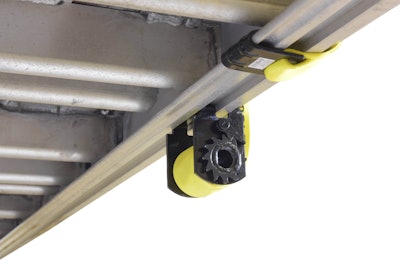 East says the side rail maintains all the standard features of its Securetight cargo control system. It's a specially designed adjustable chain tie-down and unique winch strap capture system, where movable tie-downs across the top of the side rail provide positive locking every 8 inches. Straps go inside, not over top of the rail, protecting the strap from chafing against the winch hook and from shearing or cutting should the trailer be involved in a mishap.
The new side-rail system meets the 5,400-pound maximum load rating standard for flatbed trailers set by the Federal Motor Safety Administration.