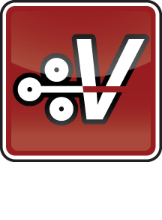 EBE Technologies and Vigillo announced an integrated paperless carrier on-boarding and compliance management application. By using a carrier's CSA basic scores as a vetting standard, the companies say the integration will help their mutual logistics clients bring new carriers on board faster by shortening the time from introduction to complete setup.
EBE is a provider of automated decision support applications for transportation and logistics. Vigillo offers a CSA platform, big data and data mining software products.
"Through EBE's partnership with Vigillo, CSA data will be much quicker to access and users will have an accurate and current representation of a carrier's performance to make more informed and timely decisions," said Larry Kerr, president of EBE. "This partnership will help logistics providers make better choices in the on-boarding of a carrier and help mediate possible liability associated with carrier claims."
With the new integration, EBE's carrier qualification application leverages data provided by Vigillo's Carrier Select, with an archive of CSA performance data built around an opt-in CSA sharing model. The product integration allows mutual customers of EBE and Vigillo to receive CSA BASIC data in real-time. Through integration into a logistics provider's TMS system, EBE's compliance solution can remove a carrier from active dispatch or create corrective action letters based on negative changes in a carrier's CSA score.
"The combined value of EBE's on-boarding and compliance workflow solutions and Vigillo's Carrier Select database significantly increases the speed and insight logistics providers have when bringing new carriers on board," said Steve Bryan, CEO of Vigillo.