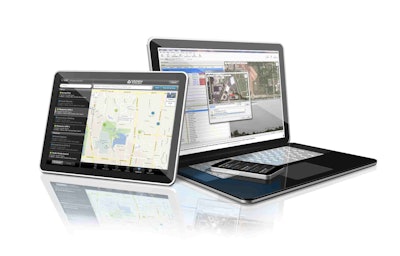 Beyond raising pay and benefits, motor carriers are looking to gain an edge in a tight labor market by creating a better workplace experience for drivers.
Driver onboarding is a top area of focus, with research showing that nearly one-third of new drivers quit in 90 days and half within the first six months on the job.
Most of the interaction and communication with drivers during the onboarding period is related to training. One way carriers are therefore trying to improve the work experience is with training programs that cater to drivers' individual needs and learning preferences.
Some fleets are also finding success by making the training experience more engaging and rewarding.
As a hazardous materials hauler, Liquid Trucking has a significant amount of requirements for its new drivers and tenured drivers, says Jason Eisenman, safety manager of the 150-truck fleet based in Omaha, Neb.
The company used to conduct training on site using paper handouts. It has since converted its training to online courses that drivers access from within a custom-branded rewards platform from Stay Metrics.
More than 80 percent of drivers log into the rewards site regularly to check on the points they are awarded for maintaining clean logbooks, for work anniversaries, birthdays, customer compliments and in other categories, he says.
Drivers also earn points for watching training videos, taking exams and completing other tasks using personal computers, tablets and mobile devices. The website automatically keeps a record of what they have completed. They redeem their points on a large selection of consumer items.
"A lot of times, drivers who come to work for us have never experienced a program where they are rewarded for training," he says.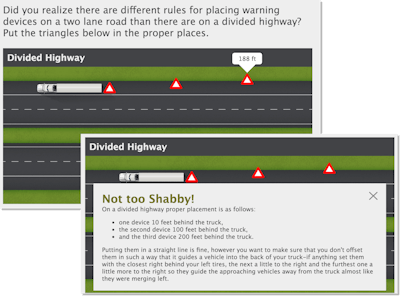 About six months ago, Stay Metrics launched a new series of interactive driver training modules that focus on safety and driver health and wellness topics. Every month new modules are added to the Stay Metrics' rewards platform.
Liquid Trucking rewards points to drivers for completing the modules voluntarily. Currently, about 50 percent of its drivers are engaging in the additional training program along with thousands of drivers across the trucking industry.
The training from Stay Metrics is developed by Luma, headquartered in South Bend, Ind. The chief executive of Luma, Gina Anderson, has a Ph.D. in instructional systems technology. Scott Anderson, the chief operating officer, has a background in electrical engineering and designs the animation and other interactive elements of the training modules.
"We want the user experience to be pleasurable," Scott Anderson says. "We really connect with the learner to make it their learning experience."
Each of the training modules is no more than two minutes long with a combination of video, text, audio, animation and interactive game elements, such as point-and-click and drag-and-drop features, that engage drivers in the learning process, he says.
Luma gathers feedback and web analytical data from drivers that complete the modules. The data shows drivers enjoy and prefer the interactive learning experience, he says. Most use their own mobile devices for the training.
Both Gina and Scott Anderson say that the feedback is used to constantly improve the modules and create new training topics based on driver requests.
"The truckers are the ones who know what they need," he says. "It is a learner-driven approach."
Eisenman says the health and wellness modules help drivers live a healthier life on the road, and believes this will lead to increased driver satisfaction and insurance savings.
"This is the only training we've found that we like," he says about the training modules from Stay Metrics and Luma. "We have tried a couple of different services, but these are customizable and tailored specifically to the driver industry and touch on the things that are important to them."
An upcoming article in CCJ will explore additional technologies fleets are using to improve the onboarding experience for drivers. In the meantime, let us know what you think — and see what others think — by taking a quick poll: