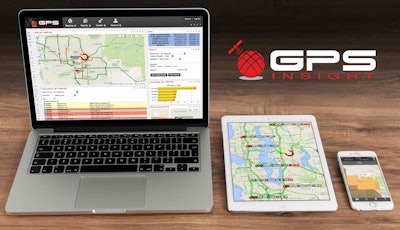 GPS fleet tracking provider GPS Insight announced a new integration partnership with Fleetio, a fleet maintenance software provider.
The companies say the data integration allows mutual customers to receive automated odometer readings and Diagnostic Trouble Code (DTC) Alerts from GPS Insight inside the Fleetio software application.
The integration helps to ensure that preventative maintenance, based on mileage, is completed on time and that fleet managers stay on top of DTC Alerts or "check engine light" problems.
"The integration that Fleetio and GPS Insight set up simplifies fleet management for me. I no longer have to manually get odometers from each of our 100 vehicles and they now electronically flow into Fleetio so that I can schedule maintenance accurately and on time," said Rick Vaughan, fleet administrator for Marc Community Resource Center.
The integration comes at no additional cost to the customers that utilize it, the companies say.