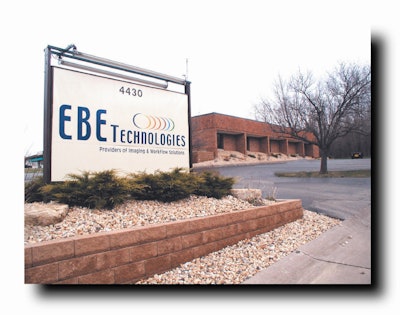 EBE Technologies, a provider of enterprise automated decision support (ADS) applications, announced that its User Conference, Connect 2016, will be held Oct. 17-19, at the Hyatt Lodge in Oak Brook Ill.
EBE says the two-day forum will offer insight, learning and networking opportunities for transportation and logistics providers to identify and implement processes and applications to improve efficiency.
"We are excited about bringing our clients together again for this forum. EBE's growth in recent years has led to a very diverse group of carriers and transportation providers, each bringing their unique perspective to the industry. Of course we like to showcase our solutions, but we look forward to our users sharing their successes with their peers. That's what this conference is all about," stated Larry Kerr, president of EBE.
Connect 2016 will feature case studies by industry leaders, keynotes by transportation experts, featured product overviews and networking opportunities. Carriers will present best practices and successes utilizing EBE's suite of SHIPS applications that include Pre-Dispatch, Financials, Carrier Qualification and On-Boarding, Recruiting and HR, Safety and Driver Performance, Learning Management, Vehicle Maintenance and Mobile Capture.
Rob Abbot, the American Trucking Association's vice president of safety policy, will deliver the keynote address with a discussion about the current safety issues facing the industry. A Sponsor's Showcase will be available with EBE's integration partners featuring their newest products and services.
Registration for the event will open on June 1 at ebe-inc.com/connectthedots2016/register