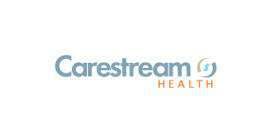 Element Financial Corporation, a fleet management and equipment finance company, announced its fleet management business received the supplier of the year award at Carestream Health's annual supplier conference.
Carestream Health Inc. is a provider of IT solutions and dental and medical imaging systems serving customers and markets with operations in over 170 countries worldwide.
Element received the recognition for achieving Carestream's expectations of suppliers, increasing efficiency, providing quality service and facilitating an analysis of identified supply chain inefficiencies. Since 2008, Element has served as Carestream Health's fleet management company, overseeing its fleet of nearly 400 vehicles in the United States.
The Carestream supplier conference serves both to let suppliers know what Carestream expects of them and for Carestream to glean tips to help improve its supply chain and manufacturing processes.
"Carestream's fleet is central to our business and working with Element ensures company vehicles are being managed as efficiently as possible," said Richard Morabito, Carestream chief purchasing officer. "Partnering with Element helps us maintain our focus on Carestream's objectives and less time worrying about vehicle maintenance."