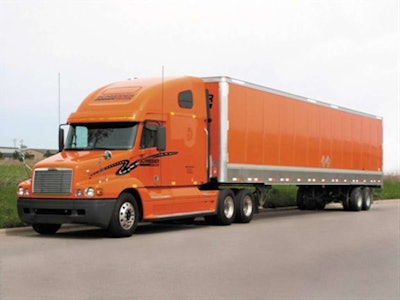 Schneider (No. 8 on the CCJ Top 250) has announced it is expanding its final-mile delivery service with the acquisitions of trucking company Watkins & Shepard (No. 126) and logistics technology provider Lodeso.
The company said the acquisitions add to its Final Mile+ service, which offers home, commercial and retail delivery. The terms of the deals were not disclosed.
"The ability to provide differentiated experiences for retailers, manufacturers and consumers is a primary area of strategic growth for Schneider," said Schneider President and CEO Chris Lofgren in a statement June 2. "We will continue to make significant investments to capture the full potential the combined companies now have to connect the first mile to the final mile."
Watkins & Shepard, based in Missoula, Mont., offers less-than-truckload, truckload and logistics for difficult-to-handle goods, such as furniture and floor coverings, Schneider said. The company has more than 1,300 employees, including nearly 800 drivers based out of 20 terminals across the U.S.
Schneider said the Lodeso acquisition will allow the company to provide continuous delivery tracking, as well as will help the company deal with any delivery issues proactively. Ledeso, based in Zeeland, Mich., employs approximately 50 people and has nearly 600 agents.