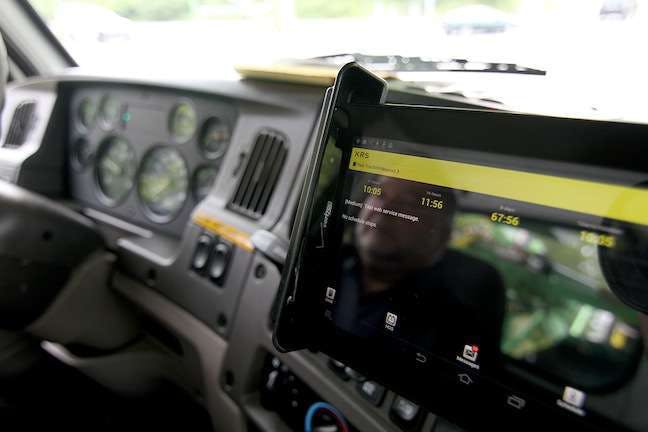 CCJ this Thursday will hold an Omnitracs-sponsored webinar to offer fleets strategies on how they can comply with the December 2017-effective electronic logging device mandate.
Under the rule, all drivers currently required to keep records of duty status will be required to use an electronic logging device mandate to track hours of service.
Click here to register for the webinar.
The ELD deadline is December 2017. The rule will likely have wide-ranging impacts on fleet operations and freight capacity.
Thursday's webinar will outline strategies for successful ELD implementation and benefits of early adoption, as well as how the shipping community is preparing for the supply chain disruptions by working with carrier partners to ensure ELD adoption.
Presenters at the webinar include:
Amy Mielke, Senior supply chain transportation sourcing leader, Owens Corning

Wayne Brown, Vice president of information technology, Maverick Transportation

Brandon Wiseman, Attorney, Scopelitis, Garvin, Light, Hanson & Feary, P.C.