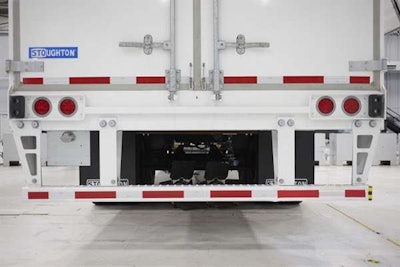 Stoughton Trailers has completed development and testing on its new rear underride guard, which the company says will be available as a standard feature on its trailers in the fourth quarter of this year.
Stoughton said the underride guards don't add weight to the trailers or impact the aerodynamics of the trailers.
"After thorough testing, we are confident that this design will set the new standard for rear underride safety in our industry," said Stoughton Trailers President and CEO Bob Wahlin. "We place such a high value on the safety of both our customers and the driving public that we have chosen to provide this improved level of safety and performance as a standard feature — and at no additional cost."
The company also said the underride guard design complies with all U.S. and Canadian regulations. In December, the National Highway Traffic Safety Administration proposed a rule that would require underride guards on the back of all trailers.