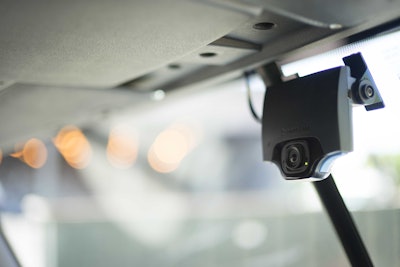 Lytx has joined forces with Pana-Pacific to sell and install the Lytx DriveCam program through the nationwide network of Heavy-Duty Truck dealerships, beginning in July 2016.
"Over the past year, we've seen a huge increase in the number of requests for video, whether to help exonerate drivers or to help fleets improve safe driving skills," said Pana-Pacific President John Trenberth, "Our customers are part of our family, and we want to make sure we're providing them with the most effective – and most trusted – video telematics solution, which is why we chose Lytx."
Pana-Pacific supplies the majority of audio and electronics for all the Heavy-Duty truck manufacturers, as well as the CV manufacturers of construction, school bus, emergency, vocational and transit vehicles. The dealerships representing this large cross section of the transportation market will now be in a position to offer their customers the Lytx DriveCam program.
Select dealerships will also be certified to install the Lytx DC3P video event recorder used with the Lytx DriveCam program in their on-site service department.