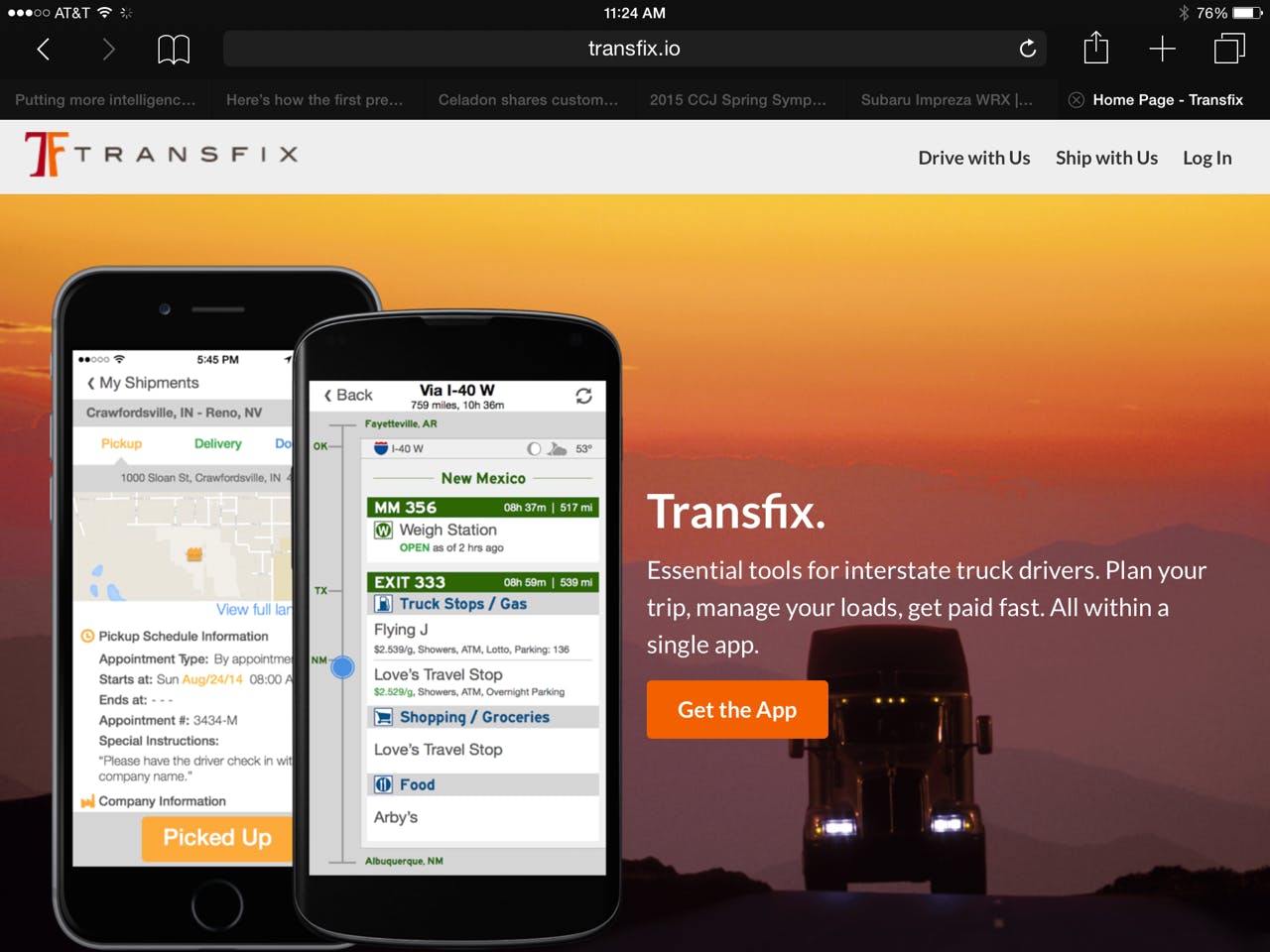 Transfix announced $22 million in Series B funding led by new investor New Enterprise Associates (NEA). NY-based Transfix has created an online marketplace for the trucking and logistics industry, providing a platform that matches shipments with available trucks.
Several existing investors also participated in the round, including Canvas Ventures, Lerer Hippeau Ventures, and Corigin Ventures. The new funding will go toward continued investment in technology and expanded product offerings to meet customer demand.
Transfix is focused on the full truckload (FTL) market, which is a $420 billion market each year in the U.S. alone. Transfix reduces the amount of "empty miles" driven by truckers with algorithms that match freight with trucks based on location and in real-time.
The company gives free technology to its users in the form of tools catered specifically to them. Drivers get a mobile app (iOS & Android) that allows them to communicate load details and other features. Trucking companies get a free FMS (Fleet Management System) to manage their drivers. Shippers get a dashboard with real time shipment locations, alerts, and customized analytics.
"Smartphone-based freight brokering is creating new and powerful ways of connecting shippers to carriers, driving a greater degree of transparency, facilitating on-demand logistics, and benefiting both the less-than-truckload and full-truck load markets," said Wallace Lau, team leader and industry principal at Frost & Sullivan. This analyst firm estimates the smartphone-based freight-brokering market in North America will grow from $125 million in 2015 to $26.4 billion by 2025.