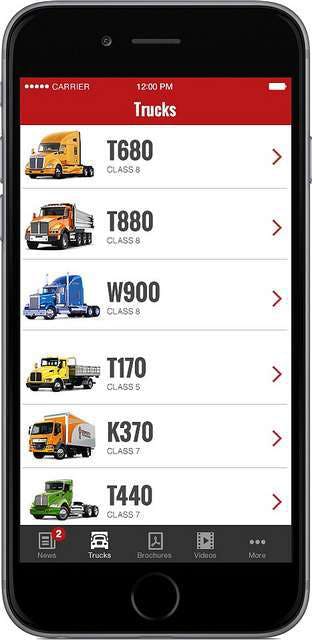 Kenworth Truck Company has launched a new app for Apple and Android smartphones and mobile devices.
The Kenworth Essentials app provides access to Kenworth and industry news in real time and has the capability to explore Kenworth truck models, engines and technologies with immersive videos, brochures, and galleries of multi-perspective images.
The app features access to Kenworth's Dealer Locator with its "Find Nearby" feature to obtain directions to the nearest Kenworth dealer with a single tap or search nationwide by city, state, province or zip code. The app can also recognize your current location and map directly to the Kenworth dealership chosen. A call to the dealership can also be made with the a one-touch dialing feature simply by tapping the phone number.
Kenworth adds it will update the new Kenworth Essentials app regularly with new features.