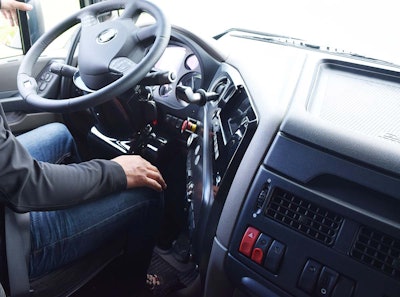 ZF announced Tuesday it has acquired a 40 percent stake in Ibeo Automotive Systems GmbH, a leader in lidar technology and in developing environmental recognition software used in autonomous driving.
"Lidar expands our current sensor portfolio of radar and camera technologies, and moreover, Ibeo's fusion of these three sensor technologies provides outstanding results in environmental awareness and forms the basis for autonomous driving," says Dr. Stefan Sommer, ZF's chief executive officer, while explaining ZF's investment in Ibeo.
Lidar, an acronym for "light detection and ranging," uses a light pulse to determine a distance based on runtime and speed of light. Lidar is an optical method for measuring distance and speed similar to radar, except that laser pulses are used instead of radio waves.
The lidar generation developed in cooperation with ZF, he companies say, will reproduce a three-dimensional image of the environment without the rotating mirrors contained in current lidar systems. Thanks to solid state technology, lidar technology will become more compact and easier to integrate into the vehicle.
"With lidar technology and sensor fusion, we are able to strengthen the eyes and brain of future generations of vehicles and thus move a step closer to realizing the vision of accident-free driving," adds Sommer.
"We are very much looking forward to cooperating with ZF. We now have a very strong partner which is progressively shaping the megatrends of safety, efficiency and autonomous driving," says Ibeo's CEO, Dr. Ulrich Lages, on ZF's minority interest in the company. "With our comprehensive know-how, we can enable all driver assistance applications up to highly automated driving with 3-D lidar technology."