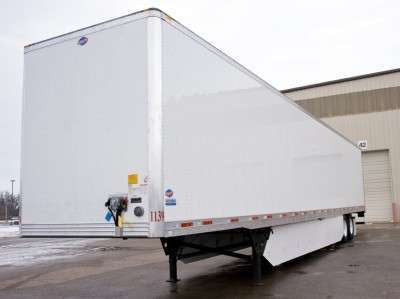 Trailer orders in July slid to 9,500 units according to FTR, well below expectations and down 20 percent from June and down 55 percent year-over-year.
Orders have totaled 260,000 units over the past 12 months.
Backlogs fell another 9 percent in July, usually the weakest trailer order month, and are now 21 percent below a year ago. Trailer build was also down 7 percent per day for the month from June.
"Freight has been slow to recover from the manufacturing dip and fleets do not need as many trailers as they once forecast," says Don Ake, FTR vice president of commercial vehicles. "Many second-half orders are being cancelled or moved to 2017. This is similar to what happened previously in the Class 8 market."
Dry van orders were particularly weak, with other trailer segments experiencing noticeable order declines as well. Ake says van backlogs remain viable and there are no significant economic factors driving down the market.
"The trailer market is highly cyclical and July appears to be the beginning of the decline," he says. "Production usually drops somewhat in July due to increased vacation days, so it will be interesting how much the August build numbers recover, if any."