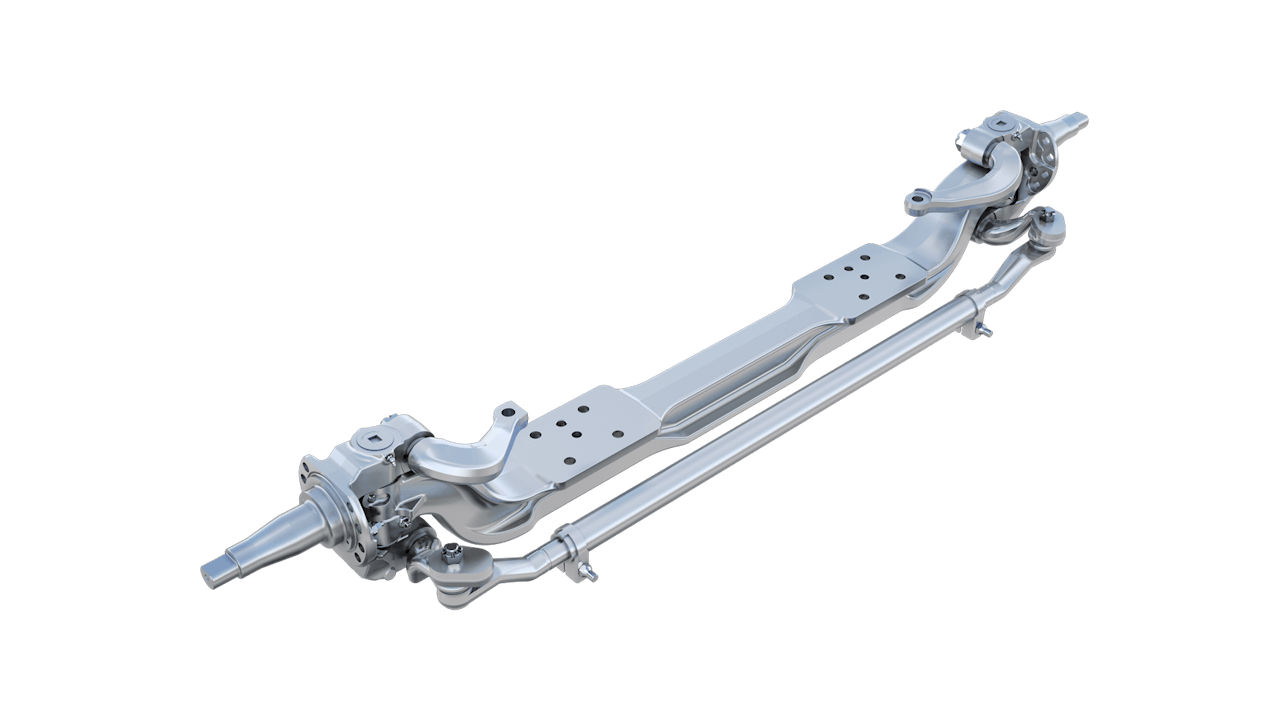 Meritor is expanding the availability of its MFS Series lineup of front non-drive axles to include a deep-drop axle option.
Joe Muscedere, general manager, Front Drivetrain, says the new option, which includes deep axle drops of 4.76 and 5 inches, is ideal for auto hauling and refuse applications where lower vehicle ride heights are needed. The deep-drop axle, which includes a new universal knuckle compatible with Meritor EX+ air disc brakes and Q+ drum brakes, improves brake serviceability and vehicle packaging.
The one-piece forged knuckle design improves reliability and offers a longer service life, Meritor says, adding the MFS Series axles also optimize performance such as sharper wheel cut to increase maneuverability.
The deep-drop MFS non-drive steer axle is available in standard and wide track with gross axle weight ratings (GAWR) of 13,000 to 14,600 and 18,000 to 22,800 pounds.