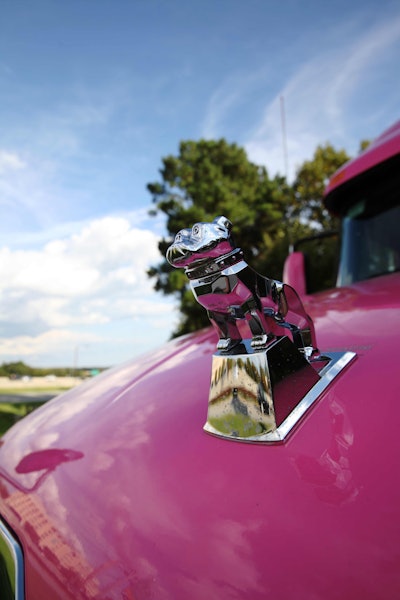 Mack Trucks says it has signed a memorandum of understanding with WheresMyConcrete to develop future service options for Mack Fleet Management Services. The addition of WheresMyConcrete to Mack's fleet management offerings will help improve asset visibility and dispatch efficiency for concrete mixer fleets.
WheresMyConcrete provides real-time data for concrete mixer fleet dispatchers, improving transparency and service to customers, as well as providing critical analytics designed to help improve operations. Complete details of the WheresMyConcrete service offer have not yet been finalized.
David Pardue, Mack vice president of connected vehicle and uptime services, says with the ability to view critical fleet information in real-time, WheresMyConcrete gives Mack's concrete mixer customers additional tools to be successful.
Launched in 2014, Mack Fleet Management Services connects proprietary data from Mack's fully integrated telematics hardware with third-party solutions to help customers effectively and efficiently manage their operations. Mack's GuardDog Connect telematics solution serves as the enabling platform for Mack Fleet Management Services, eliminating the need for aftermarket hardware purchases and installation costs. GuardDog Connect is standard on Mack Pinnacle, Granite, Titan and TerraPro concrete pumper models.