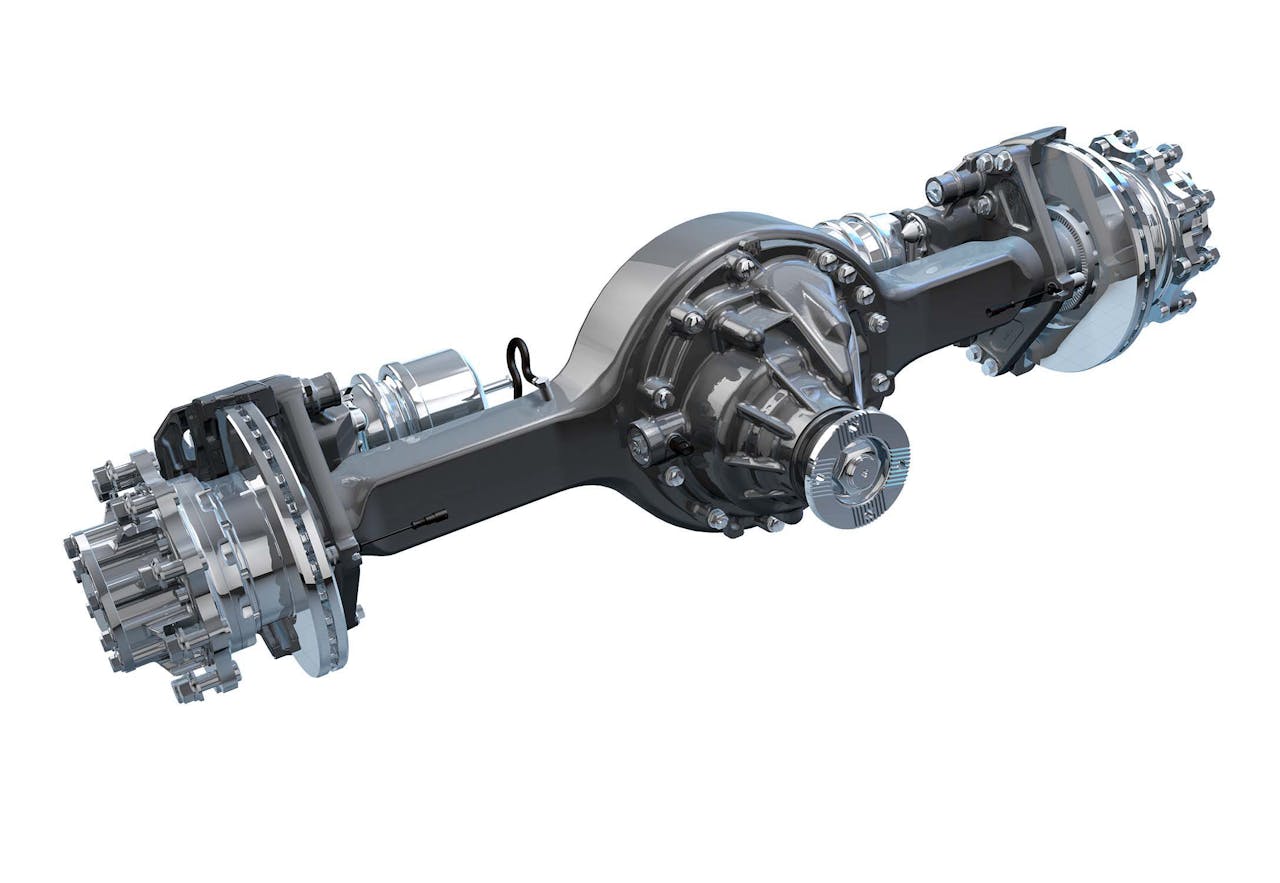 Dana Incorporated unveiled Wednesday at the IAA Commercial Vehicles trade show details about its Spicer global single axle for trucks, tractors and coaches.
Engineered for 6×2 and 4×2 axle configurations, the family of single-reduction, solo drive axles can be customized for vehicle applications with gross combination weight ratings of 70,000 to 100,000 pounds.
Currently available for pre-production testing, the company says the Spicer global single axle offers increased mechanical efficiency and lighter weight than current offerings. Production units are scheduled to hit the market in 2018.
Mark Wallace, president of Dana Commercial Vehicle Driveline Technologies, says the Spicer global single axle has been engineered on a flexible platform that combines design and production efficiency with various application-specific demands.  This axle is the first to support ratios lower than 2:1 as part of a range of axle ratios designed for engine downspeeding and enables efficient operation at desired highway cruise speeds with engine speed approaching 1,000 rpm.
Additionally, the global single axle's full selection of ratios is the broadest available the company says, supporting up to 6.8:1.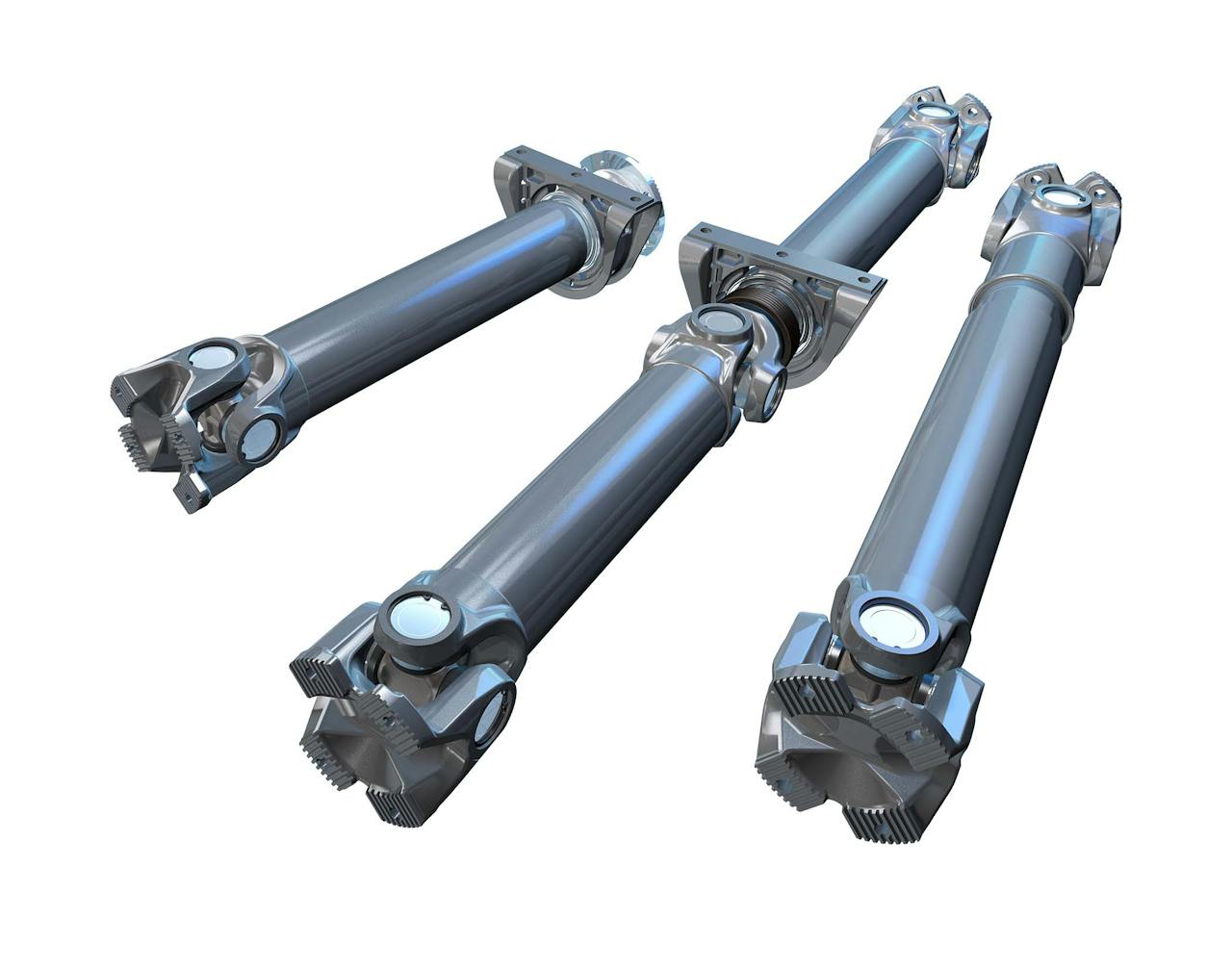 Wallace adds the axle can also be paired with a wide selection of Spicer driveshafts for a fully optimized drivetrain solution.
The Spicer global single axle's high-power density bearings reduce friction and spin loss, allowing for a more efficient transfer of power to cover a broad range of duty cycles. Patented lube meter technology ensures optimum lubrication of the bearings, and a Venturi-style cover more efficiently directs lubrication to where it is needed.
Additionally, the company has it will enhance its Spicer Compact Series Plus driveshafts with a lighter component weight and overall improvement in performance for trucks and buses ranging from 9 to 66 tons.
Dana is currently producing versions of this driveshaft for medium-duty vehicles, and a series of six models to support a full range of torque capacities will be available by the second quarter of 2017, the company says.
The improved driveshafts weigh up to 10 percent less than competitive offerings, making them the world's lightest steel driveshafts in their class and also boost vehicle performance through extended product life, increased durability, and improved sealing performance.