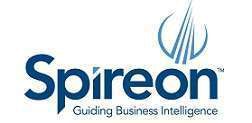 Spireon announced its first solar-powered trailer and asset telematics system.
The self-powered system is compatible with a range of transportation vehicles and equipment, including dry vans and intermodal applications such as containers.
"Spireon FleetLocate is a complete trailer management solution that captures a wealth of Rich Data at the trailer level, then translates the data into easy-to-understand, actionable Business Intelligence," stated Steve Blair, senior vice president of sales.
The solar-powered telematics unit is designed for durability both on and off the road, it says, and gives reliable trailer visibility to assets and trailers that remain dormant for extended periods.