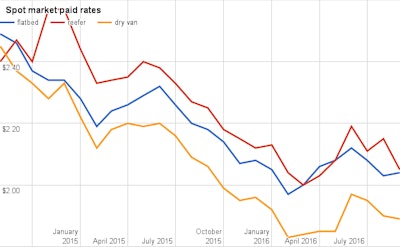 Spot market rates for van and flatbed segments were mostly unchanged in September, according to monthly rate data from Truckstop.com, while reefer rates fell a dime from the month prior.
Per-mile rates on the spot market remain well below levels seen in 2014 and 2015, as diesel press fell off and freight slowed down late last year.
Paid rates — verified rate averages paid to carriers by brokers and shippers — for van haulers fell a cent in the month, according to Truckstop.com data, to $1.89 a mile. Compared to the same month last year, van rates were down 17 cents.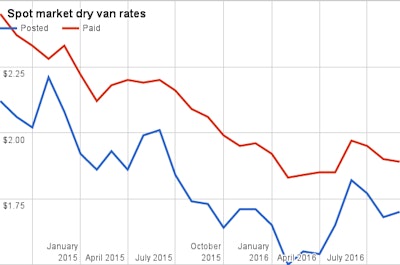 Flatbed rates in the month gained a penny, climbing to $2.04 a mile. However, flatbed rates were down 14 cents from last September.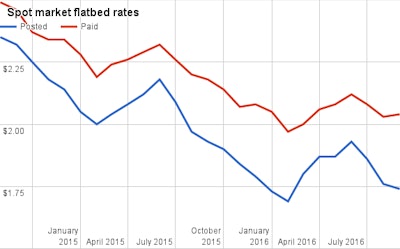 Reefer rates in September took a dive, falling to $2.05 a mile, down 10 cents from August. Reefer rates were down 20 cents from September 2015.