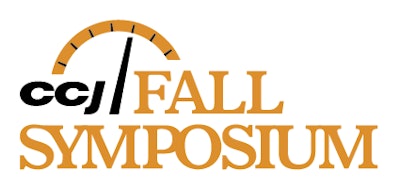 When CCJ's Fall Symposium is held next month, attendees will have the opportunity to participate in breakout sessions focusing on coming trucking regulations, best practices in driver recruiting and retention and more.
The first fleet management-related breakout, titled "Best Practices in Recruiting and Retention," will give attendees a rundown on key practices and business principles that low-turnover fleets are using, as well as ways to target the right driver candidates to lower turnover in a fleet.
Improving driver on-boarding will be the focus of the next business and management breakout. This session will demonstrate different ways fleets are simplifying and streamlining their driver on-boarding process with the goal of minimizing turnover.
The final business breakout will focus solely on the Safety Fitness Determination rulemaking. Jeff Davis, president of Fleet Safety Services, will talk about the rule and how it will impact fleets, as well as what steps fleets can take to prepare for the rule. The Federal Motor Carrier Safety Administration published the rule in January that would implement a new CSA scoring system, but it has been under fire from the trucking industry and from Congress since then.
CCJ's Fall Symposium will be held Nov. 14-16 in Scottsdale, Ariz. Registration is available here for $495 for a full registration, $295 for partial registration and $195 for sessions only registration.