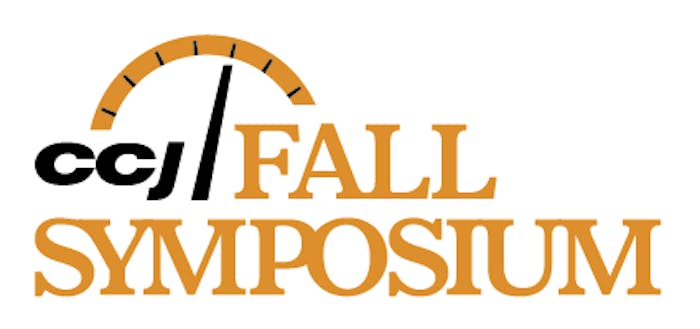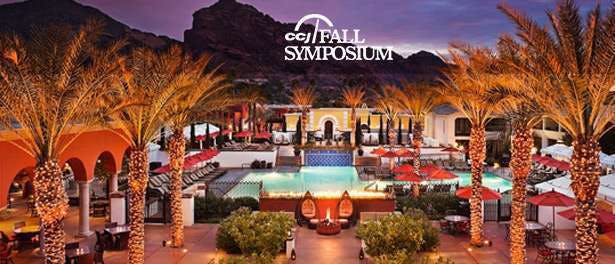 CCJ's Fall Symposium next month will feature a number of sessions focusing on trucking business, equipment, technology and more.
The Fall Symposium will be held Nov. 14-16 in Scottsdale, Ariz., and will feature breakout sessions focusing on business and management, equipment and maintenance, and safety and technology. Click here to register to attend the annual event.
There will be four breakouts for each topic. The business and management breakouts will focus on recruiting and retention best practices, a regulatory update, improving driver on-boarding and bracing for the Safety Fitness Determination rule. The equipment and maintenance breakouts will be on addressing the technician shortage, improving fuel economy, calculating total cost of ownership and spec'ing for driver comfort. Finally, the safety and technology breakouts will center around data-driven safety, making the most of ELD data, driver gamification strategies and strategic routing.
Symposium will also feature two keynote speakers – Scott Burrows and Lt. Gen. Michael Flynn. Burrows, a former college football player at Florida State University and kickboxing black belt who suffered a serious spinal cord injury that left him paralyzed at the height of his athletic career, will use his personal experiences to speak about vision, mindset and grit. Flynn, a 33-year veteran of the U.S. Army, will use his experience in intelligence to discuss what businesses need know to safeguard their interests while offering insights to the nation's cyber threats and more.
Attendees will get the choice at registration of attending a shotgun scramble golf tournament or an interactive culinary demonstration to kick off Symposium on Nov. 14. The full agenda for the event can be seen here.
Registration is available here for $495 for a full registration, $295 for partial registration and $195 for sessions only registration.