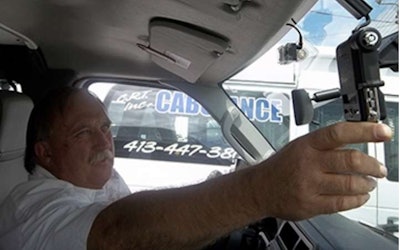 Rosco Vision Systems, a manufacturer of automotive vision safety products, announced the availability of its Dual-Vision XC4 video camera on the Geotab Marketplace. Geotab is a supplier of GPS fleet management and vehicle tracking solutions.
Dual-Vision XC4 will provide Geotab customers with HD video support of exception events, incident recording, and other fleet issues through integration of the RoscoLive add-in on the MyGeotab fleet management platform. The video camera system supports up to four cameras, records both continuous and event video to assist fleets in driver performance and liability protection.
"Telematics and video have finally converged with development of a true commercial fleet quality solution." said Peter Plate, director of sales and marketing for Rosco.
"Enhancing fleet safety is a top priority for Geotab, making Rosco Vision Systems a great addition to our Marketplace" said Neil Cawse, CEO, Geotab. "Our customers now have the ability to view and improve driver performance and compliance in real-time with this exciting integrated HD video solution."
The Geotab Marketplace is a complement to the MyGeotab platform that provides an ecosystem of business applications and add-ons. Utilized by companies with fleets large and small, the Marketplace has applications for the more than 14,000 Geotab customers that collectively operate more than 500,000 vehicles.
The Marketplace is on track to feature over 200 third party applications by the end of the year.