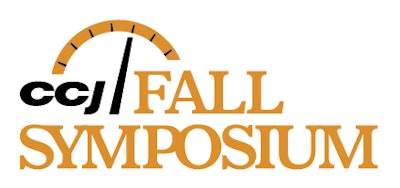 A total of four equipment- and maintenance-focused breakout sessions will be held at next month's CCJ Fall Symposium with topics ranging from improving fuel economy to spec'ing trucks for driver comfort and more.
One breakout session will focus on the technician shortage, and Mike Besson, vice president of operations for Rush Enterprises, and Darry Stuart, president and CEO of DWS Fleet Management, will speak about what fleets with in-house maintenance facilities can do to recruit and retain diesel techs.
Finally, there will be a session on spec'ing trucks for driver comfort. This session will inform fleet managers on how improving the comfort of drivers can increase their productivity and help with recruiting and retention.
CCJ's Fall Symposium will be held Nov. 14-16 in Scottsdale, Ariz. Registration is available here for $495 for a full registration, $295 for partial registration and $195 for sessions only registration.
A rundown of the business and management-related breakouts can be seen in CCJ's previous coverage here.