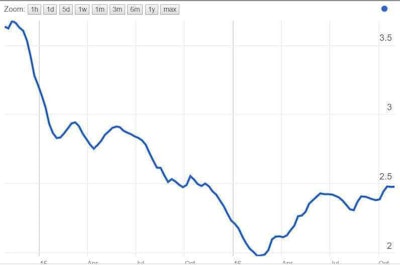 The average price of a gallon of on-highway diesel in the U.S. was nearly unchanged in the week ending Oct. 31, climbing just a tenth of a cent, according to the Department of Energy's weekly report.
The country's average price is now $2.479 a gallon, per the DOE — the second highest weekly average of 2016.
Nearly all regions in the country saw small upticks in the price of diesel, with the California subregion of the West Coast posting the biggest week to week gain — 2.7 cents. Prices climbed 1.8 cents in the broader West Coast region and 1.7 cents in the New England subregion.
Prices fell nearly a penny on average in the Midwest and Rocky Mountains. The Gulf Coast region saw no change in diesel pricing.
California still sports the nation's highest diesel average at $2.855 a gallon, while the cheapest diesel is in the Gulf Coast region, $2.353.