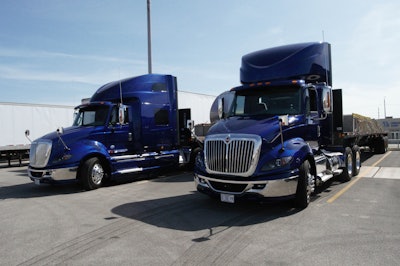 Navistar recently christened its Used Truck Reconditioning Center in Melrose Park, Ill., where the company also plans to relocate its nearby International Used Truck Sales Center in the new year.
The Reconditioning Center examines International's certified used truck reconditioning process to ensure a consistent product is available to all International Dealers and Navistar's own 15 Used Truck Sales Centers.
With the closure and sale of the Indianapolis Center, Navistar co-located the Melrose Park prototype and testing facility near Chicago.
"One of the greatest advantages of a centralized Reconditioning Center is the ability to work hand-in-hand with the on-site product engineering and prototype team in order to fully understand product durability and use this knowledge to provide the highest level of service to our customers." says Jeff Heichel, vice president, Used Truck Operations, Navistar.
Navistar says the Reconditioning Center in Melrose Park is fully scalable and includes a wash bay, detailing and paint booth, welding room and a parts storage area.