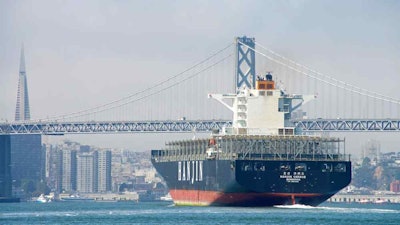 Hyundai Merchant Marine is buying a 20 percent share in Total Terminals International after a federal bankruptcy court recently permitted the bankrupt Hanjin Shipping to sell its majority stake in the company, which operates container terminals at Long Beach's and Seattle's ports.
Hanjin filed for bankruptcy in the U.S. and Korea in August, a situation that created much uncertainty in the international shipping market and caused a mess at ports across the West Coast. The sale is expected to help improve container flow to ports.
Hyundai announced plans Jan. 19 to pay $15.6 million for the stake in Total Terminals International and HTEC, its equipment-leasing company. That will make the South Korean company TTI's second largest stakeholder in TTI after Mediterranean Shipping Company.
A day earlier, New Jersey Judge John Sherwood approved Hanjin's $78 million sale to Mediterranean Shipping subsidiary Terminal Investment Ltd., which already owned 46 percent of Total Terminals. That plan included forgiving $54 million Hanjin owed for terminal services, whic was protested by creditors who said price was too low and the sale too quick.
Hyundai is not responsible for TTI's debts and MSC will stand surety for TTI's loans and lease.