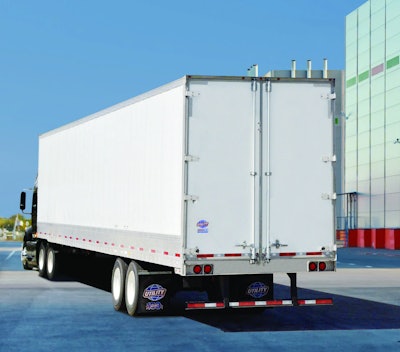 Truck and trailer OEMs are doing all they can to make their units lighter than ever before.
Over the last 15 years, Utility Trailer Senior Vice President of Sales and Marketing Craig Bennett says the company has reduced reefer trailer weight by 372 pounds while adding functionality and durability across its product line.
Utility's 4000D-X TBR (Tall Bottom Rail) dry van, which was launched last year, features a bottom rail 10 inches taller and 50 percent thicker than 4000D-X composite trailer and allows the company to move the 8-inch wearband higher on the sidewalls.
The tall bottom rail is designed to take abuse from forklifts and protect the sidewalls and wearband from contact initiated by loading and unloading.
The design eliminates fasteners along the bottom rail and features riveted structural components raised above the pallet impact, rub and work level.
The company also boosted the floor rating to 20,000 pounds, up from 16,000 and the inside dimensions grew by three-quarters of an inch.
"Every inch of queue is important," Bennett adds.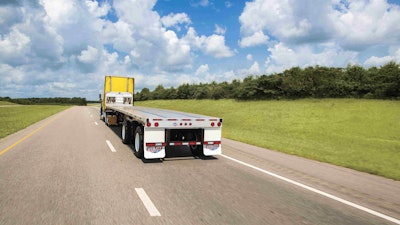 Utility's 4000AE is the company's newest flatbed trailer, constructed of both steel and aluminum.
"All-aluminum doesn't really perform that well over time," Bennett says, "and it's very expensive."
The track-tested trailer features steel mainbeans, upper cuppler and rear gear, and aluminum body rails and crossbars.
It's also 536 pounds lighter than Utility's 4000A and 627 pounds lighter than 4000A base model with coil package.
Nine 4 inch aluminum crossbars taper to 3 inches with a full width of 8 inches at the centerline. Bennett says the use of aluminum 3 and 4 inch crossbars better stand up to torsion than steel and offers weight benefits.
"It weighs less than some all-aluminum trailer designs," Bennett adds.