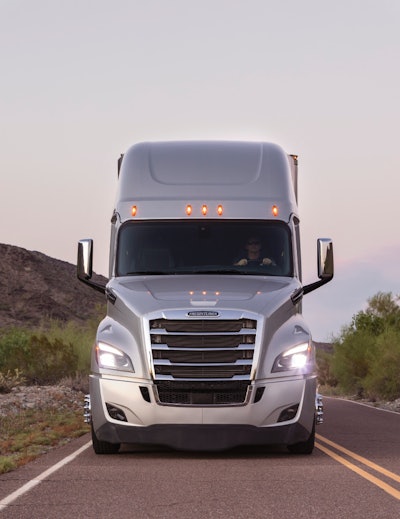 Freightliner parent company Daimler rode strong demand from its car and van divisions to post record levels for unit sales, revenue and earnings last year.
Daimler Trucks didn't fare quite as well, with unit sales of 415,100 vehicles globally substantially lower than the 502,500 units sold in 2015. Revenue decreased to $35.93 billion from $40.69 billion in 2015.
In the company's release Thursday, Daimler noted that demand for medium- and heavy-duty trucks is likely to remain at rather weak prior-year levels.
"In the NAFTA region, the cyclical market correction can be expected to continue. In weight classes 6-8, it must be assumed that demand will decrease by approximately 5 percent after the significant drop in 2016. In the heavy-duty segment (class 8), the weakening of demand is likely to be rather more pronounced."
Daimler Trucks says it anticipates total unit sales in the year 2017 in the magnitude of the previous year with a strong second half of the year.
"After last year's significant market correction in the segment for heavy-duty trucks in the NAFTA region, unit sales in 2017 should be at the prior-year level. This development will be driven also by the new Freightliner Cascadia, the flagship in the North American market, which went into production at the beginning of 2017."