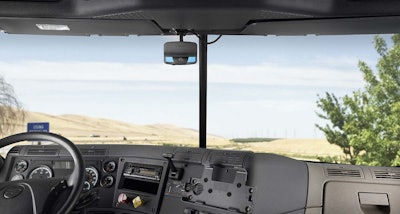 Lytx announced that more than 900 fleets from all segments became new clients in 2016, contributing to double-digit growth for the company and bringing its total client count to more than 2,200.
Nearly half of Lytx's existing clients expanded their DriveCam deployments in 2016. DriveCam is a video telematics safety program that now protects more than 650,000 drivers. Lytx also announced that it maintained a 65 percent market share – five times that of its closest competitor — according to industry analysts Frost & Sullivan.
In the announcement, Lytx cited key business achievements in 2016 that include:
101,000 new subscriptions sold with total subscriptions at more than 400,000
Introduced Lytx Unisyn cloud-connected, multi-view video platform
33rd consecutive quarter of double-digit growth in subscriptions
Added contract commitments of more than $220 million during 2016
Continued to deliver to clients an estimated average reduction in claims of $1,750 per vehicle annually plus additional savings in fuel consumption and maintenance due to safer driving habits.
Some of the largest new Lytx clients in 2016 were:
National Express, LLC (U.S.)
Ryder
Hirschbach Motor Lines
Trimac Transportation System
450 FedEx Ground linehaul contractors
Eagle Transport
Andrus Transportation
The Kroger Co.
Pilgrim's Pride