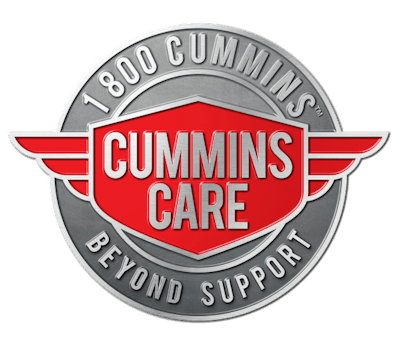 Beyond Support: 1-800-CUMMINSTM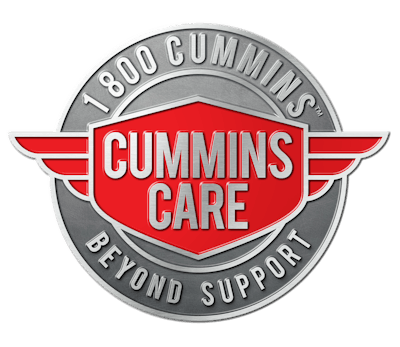 In the past, various organizations within Cummins have each supported their own phone numbers and support centers. Today, Cummins is unifying these contact points under a single phone number: 1-800-CUMMINS.™
Cummins is going the extra mile and finding new ways to make service experience faster and better than ever before for fleets. That's where Cummins Care comes in, and it's what Beyond Support is all about: delivering value-added services and technology for Cummins customers. One way we're doing that is by streamlining our communications channel with customers and Cummins service providers to more efficiently meet critical needs for service, maintenance information, warranty claims support, diagnostic assistance, parts ordering, service locations, new product information, service monitoring and more. When your service team calls 1-800-CUMMINS,™ your call will be answered quickly by a Cummins Care expert who will determine the level of support needed, and connect the team to the individual best equipped to handle the request, without hold times or multiple transfers between different departments.
There are three different levels to accommodate different service provider and customer needs:
Level 1 Experts – These individuals handle requests using information readily available on existing online resources or through expert knowledge available at Cummins Care. The goal is to answer all calls within 30 seconds and provide resolution in around five minutes. If the request cannot be resolved within that time frame, it will be quickly escalated to Level 2.
Level 2 Experts – Cummins Level 2 experts have access to additional internal technical resources, with the goal of resolving the issue in less than 24 hours.
Level 3 Experts – These Cummins experts handle difficult issues for which there is not an immediately apparent solution. Often, this is the closest subject-matter expert, usually a Cummins Field Service Engineer (CFSE), who can pull in additional resources as needed to get a resolution. Acknowledgement of a case transfer to a CFSE takes place within 30 minutes, with work beginning shortly thereafter. The goal is to resolve any unit down situation in less than seven days.
In addition to the new phone number, other Cummins Care channels are being developed, including email ([email protected]), online chat services and social media.
By going Beyond Support, Cummins is improving efficiency for everyone involved with fleet maintenance and repair, from service providers to fleets and owner-operators, OEMs and their dealers to the general public purchasing Cummins-powered vehicles.
For additional details about Cummins commitment to going Beyond Support, visit Cummins Care at cumminsengines.com.