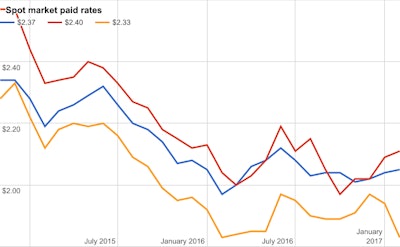 Per-mile rates on the spot market for reefer and flatbed loads rose again in February, according to monthly transaction averages from Truckstop.com. February's gains for flatbed marked the fourth straight month of rate growth in the segment. Reefer rates have now climbed three consecutive months.
Van rates, meanwhile, tumbled in February, the third straight month the segment's rates have been in decline. Van rates fell 11 cents a mile in February to $1.83 — their lowest mark since last February, when van rates also averaged $1.83: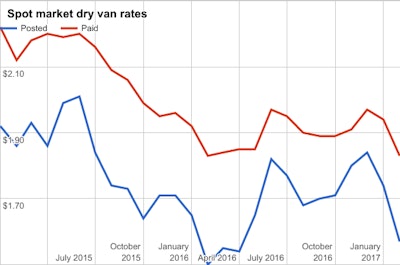 Reefer rates in February added 2 cents, pushing reefer to $2.11 a mile. Compared to the same month last year, reefer rates were up 7 cents a mile: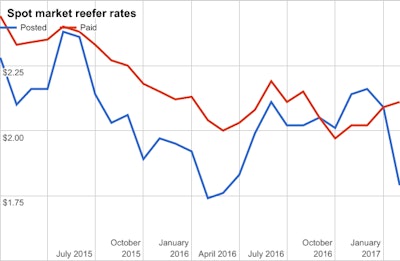 Flatbed rates gained a penny in February, averaging $2.05 a mile. Flatbed rates were up 8 cents a mile compared to February 2016: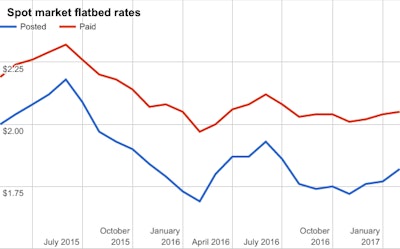 The rate data from Truckstop.com are averages of verified rates paid to carriers by brokers and shippers.