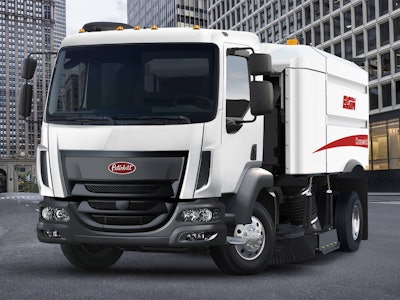 Peterbilt has redesigned several new features and options for its Model 220 that result in weight savings and improved performance and serviceabi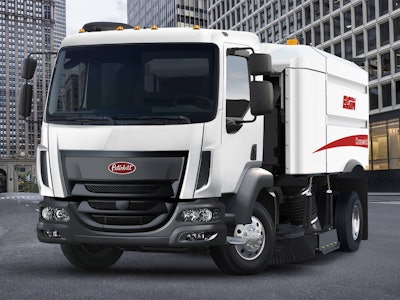 lity.
A new vertical exhaust featuring a single canister aftertreatment system replaces a dual canister design and saves up to 100 lbs. per unit while also increasing the Model 220's cab-to-axle distance by six inches.
The battery box in this exhaust configuration has also been reduced, resulting in a combined weight savings of up to 165 lbs. The standard battery box cover on the Model 220 has also been enhanced for 2017. Now made from lighter-weight aluminum instead of steel, the battery box cover also offers better corrosion resistance.
A new enhanced frame layout for the Model 220 features better clearance for PTO installation through the left-hand rail and enables faster and easier PTO mounting and serviceability.
Peterbilt's Medium Duty Marketing Manager Kim Lawton says the new design also allows for quicker work for body outfitters.