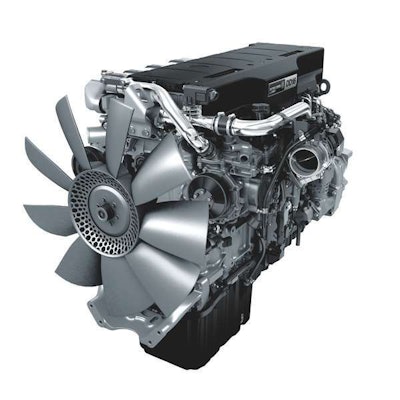 Detroit Diesel Corporation says it is moving its factory-fill engine oil to low viscosity FA-4 on the DD13, DD15 and DD16 heavy-duty line of engines.
Detroit Engineering has issued two new fluid specifications for the use of the recently introduced PC-11 category: DFS 93K222 covers CK-4 engine oils, which replace CJ-4 as the industry standard. DFS 93K223 covers the FA-4 engine oils with an emphasis on fuel-economy improvements.
Ed Byk, Detroit Heavy-Duty Engine Product Marketing Manager, says the change in factory-fill oil has extended maintenance intervals on all new Detroit heavy-duty engines, while also improving fuel economy. A new maintenance interval category is being introduced for the DD13 and DD15 which will be referred to as "Efficient Long-Haul." This oil change interval will apply only to those over-the-road duty cycles that exceed 7 MPG.
For the DD13 this means that it can travel up to 65,000 miles between oil and filter changes and for the DD15, up to 75,000 miles.