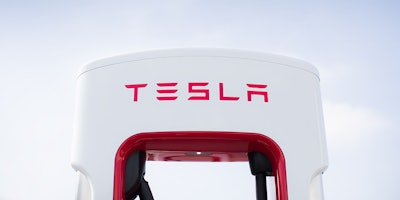 Tesla announced last July in a blog post the company's intentions to develop an electric semi truck. Thursday, Tesla co-founder Elon Musk announced via Twitter that he expects to debut the truck late this summer, calling the technology "seriously next level."
Tesla Semi truck unveil set for September. Team has done an amazing job. Seriously next level.

— Elon Musk (@elonmusk) April 13, 2017
The "Tesla Semi," as Musk called it in both the blog and tweet, is being designed to reduce the cost of cargo transport, "while increasing safety and making it really fun to operate," he wrote in the blog.
Tesla isn't the only company scrambling to produce an electric drive truck. Late last year, Nikola Motor Company showcased its hydrogen fuel cell-powered Nikola One Tractor.
Also via his Twitter account Thursday, Musk says he expects to unveil a Tesla pickup in 18 to 24 months.