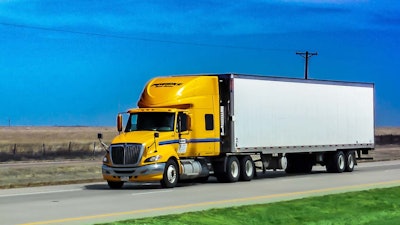 Penske Truck Leasing on Monday launched its new connected fleet solutions – a proprietary, device-neutral data platform that can connect its systems with virtually any truck and engine configuration or telematics service provide on the road.
Penske Truck Leasing Director of Connected Fleet Bill Combs says the company's connected fleet solutions enable faster roadside assistance call triage and improved vehicle maintenance through remote diagnostics, location data and analytics.
"We've built a system that will take data from virtually of [the commercially available] telematics systems," Combs says, "and we can take diagnostics and trouble codes off the engine and cross reference them on our end in near realtime in order to get ahead of issues as quickly as possible."
Penske believes it is the first truck leasing company to provide connected fleet solutions at such size and scale. Today, the company is using its connected fleet solutions platform with more than 20,000 vehicles in its truck rental and logistics fleets and is adding customer vehicles daily. The remote diagnostics capability is also currently in use at Penske's in-house 24/7 Roadside Assistance call center.
"What we're doing is essentially adding another layer to what [fleets] can already do through the telematics providers," says Sherry Sanger, Penske Truck Leasing senior vice president of marketing. "And we're using that data to help us serve them better, but also to ultimately help them better manage their own fleet."