Note: This is the first of a multi-part series on natural gas' role in trucking.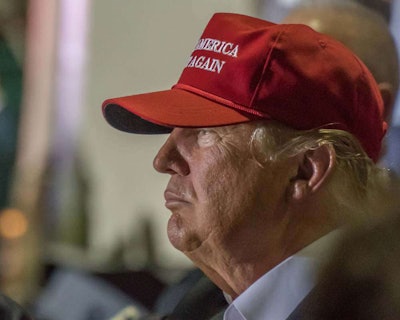 North American sales of heavy duty natural gas trucks have been supported mostly this year by refuse fleets, transit, and school bus operators, according to the most recent Natural Gas & Alternative Fuels Quarterly publication released by ACT Research.
Among on-highway truckers, ACT Research Vice President Steve Tam says the majority of incremental volume came from fleets who currently use natural gas vehicles and are either replacing units or adding tractors.
Last year, natural gas's share of the engine market was estimated at 3 percent, Tam says, due to the higher new truck sales and lower natural gas penetration.
"Given relatively low diesel fuel prices and the subsequent price narrower spread between CNG and diesel, payback times remain longer than most truckers' trade cycles," Tam adds.
Hope for a wide adoption of natural gas in trucking isn't lost, but Tam says at least some of the fuel's fate lies in the settling of political upheaval.
Just last month the Trump Administration announced plans to rollback Corporate Average Fuel Economy (CAFE) standards that called for passenger car and truck manufacturers build units that average 54.5 mpg by 2025.
That doesn't affect Greenhouse Gas Phase 2 regulations for trucking … yet.
"I don't think GHG emissions are going to get rolled back," says Ryder's Chief Technology and Procurement Scott Perry. "Many fleets are already adopting those technologies because they see them driving down their costs."
"Phase 2 GHG is significant because it's the most stringent regulation on the world," adds Westport Fuel Systems Vice President of Business Development and Product Management Brad Douville, "but vehicle makers are always hesitant to make changes with new administrations."
That's led to many would-be buyers in the market to watch from the sidelines.
"With this new [presidential] administration, everyone is waiting to see what is going to happen with emission regulations," Tam says. "Potentially pulling out EPA requirements, that's going to make a tough environment for natural gas adoption. But if it does happen, does the next administration go back and put it back in place?"
About 60 percent of the cost of diesel is tied to raw materials. With natural gas that falls about 25 percent, making it far less susceptible to international political volatility and wild swings in pricing.
"I think we, as a nation, are going to continue to strive for cleaner air," Tam says.
"We have ample supply of natural gas and we cannot say the same thing about oil.