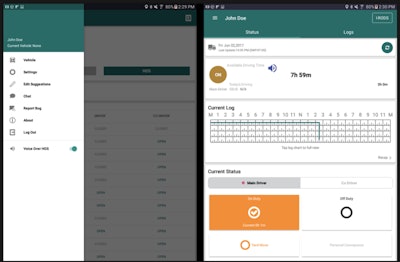 FleetUp, an ELD and fleet management software provider, announced the closing of a $5 million Series B financing round.
The financing was led by Humax, the holding company of Humax Automotive, an in-vehicle infotainment and communications supplier for automakers.
FleetUp says its latest financing will be used to to accelerate product development and expand customer acquisition, customer support, operations, and a go-to-market plan.
"With new investment from one of the world leaders in consumer electronics, FleetUp is well positioned to expand our team and rapidly expand our technologies, products, and services into new markets," said Sam Lee, CEO of FleetUp.
FleetUp says it applies big data technologies to fleet management performance, safety and compliance. Its Software-as-a-Service (SaaS) subscription includes hardware, cellular, and infrastructure costs bundled into the offering and a cloud-based data store with applications for both Android and iOS devices.
"As an investor, Humax is excited and proud to work with the FleetUp team to address the extraordinary opportunities in actionable data in transportation and fleet management," said Kim Tae-Hun, CEO of Humax.
FleetUp (www.fleetup.com) is offering a free two-week trial to organizations.