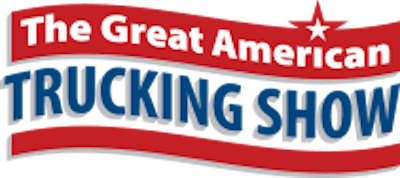 For the next two weeks, fleet executives, drivers and other trucking professionals can help one of three trucking charities by registering for free to attend Great American Trucking Show.
For every trucking professional who registers before July 4, GATS will donate $1 to the registrant's choice of Truckers Against Trafficking, TruckersFinalMile.Org or the St. Christopher Truckers Relief Fund.
"GATS is committed to improving trucking, and we're excited to partner with these organizations that we believe are equally committed to the industry," said Stacy McCants, vice president of events for Randall-Reilly. "Our goal with this campaign is to bring awareness to and support the wonderful and impactful work they do within the trucking industry."
GATS will be held Aug. 24-26 at the Kay Bailey Hutchison Convention Center in Dallas, Texas. The show will feature the annual GATS Pride & Polish truck show, along with exhibitors, a number of seminars, a concert, Overdrive's Trucker Talent Search finale and more. Register for the show here.