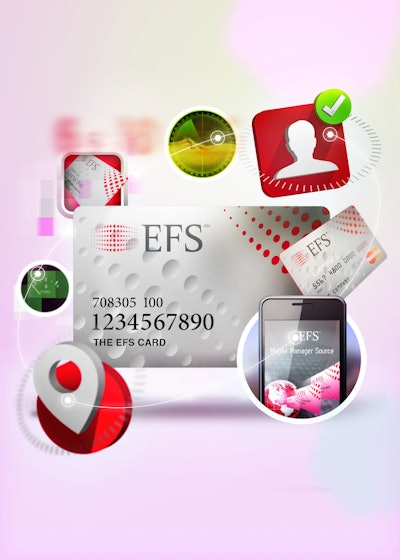 EFS, a WEX Company and provider of fleet payment systems, has added a new fuel savings network called Fleet One EDGE.
WEX acquired former competitors EFS and Fleet One in 2015 and 2012, respectively.
The Fleet One EDGE network is designed to give discounts and savings that are not typically not available to smaller fleets. Over-the-road fleets can get fuel discounts at over 3,600 truck stop locations along with nationwide card acceptance at over 8,000 locations. Thousands of additional fleet savings are available to Fleet One EDGE program members, the company says.
Nationwide discounts are available for most major tire brands with an average savings of $40 per tire. Program members additionally have access to savings for equipment and maintenance, wireless and fleet management – including ELDs, hotel savings and more.
"The savings network also lays the foundation to bring similar offerings to other industries," said Matt Lattin, director of fleet products for EFS.