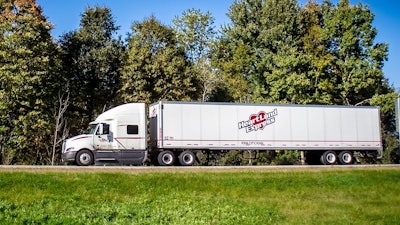 Heartland Express (No. 36, CCJ Top 250) announced Thursday it has acquired 100 percent of the outstanding stock of Tacoma, Washington-based Interstate Distributor Co. (No. 74, CCJ Top 250) from Saltchuk Resources in a reported $113 million deal.
Michael Gerdin, chairman, president and CEO of Heartland, which is located in North Liberty, Iowa, said IDC's truckload business generated about $325 million in total revenue in 2016.
He said IDC's Tacoma headquarters and national terminal network overlap with many existing Heartland locations and will be consolidated in the future.
In a statement issued by Heartland, Gerdin said, "We are excited to add IDC's high quality drivers, experienced personnel, and strong customer base to Heartland's operations. IDC is an excellent operational fit, as its terminal network has nearly direct overlap with our current locations. Heartland will gain significant additional traffic density in the West, and our stronger eastern network will improve service for IDC's customers in the East."
IDC was founded in 1933 and provides primarily dry van truckload services, including local, regional, dedicated, and transcontinental services in western and southeastern U.S. Its fleet includes about 1,350 company tractors, 220 tractors supplied by independent contractors, and 4,700 trailers.