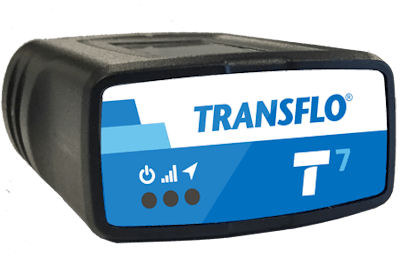 Pegasus TransTech announced that Universal Logistics Holdings (CCJ Top 250, No. 25) will use Transflo Telematics, a next-generation electronic logging device (ELD).
Universal is an asset-light provider of customized transportation and logistics solutions throughout the United States, Mexico, Canada and Colombia. The company is deploying ELDs with advanced vehicle and maintenance data to roughly 3,500 owner-operators throughout its Universal Truckload, Universal Dedicated and Universal Intermodal Services businesses.
"We continue to execute on initiatives that simplify and focus our operations," stated Jeff Rogers, chief executive officer of Universal Logistics Holdings. "Our teams have efficiently addressed the ELD mandate for Universal's network of experienced agents and owner-operators. This area of the industry is changing quickly, and we're staying ahead of the shift."
The Transflo Telematics system supports the visibility and data control measures Universal has been establishing as it delivers truckload, logistics, and intermodal services. The system transfers data from the engine directly to a mobile device from which heavy-duty truck drivers manage electronic logs. Fleet managers use the analytics module of the solution to oversee safety, maintenance, and efficiency programs.
"It's a privilege to deepen our technology relationship with Universal," added Frank Adelman, president and chief executive officer of Pegasus TransTech. "They've gotten ahead of telematics with a very forward-thinking approach. For large fleets like these, we're delivering unique technology that is easy to deploy and exciting to use."
The Transflo ELD implementation is expected to be completed in Q3 2017, ahead of the Federal Motor Carrier Safety Administration's (FMCSA) December deadline.